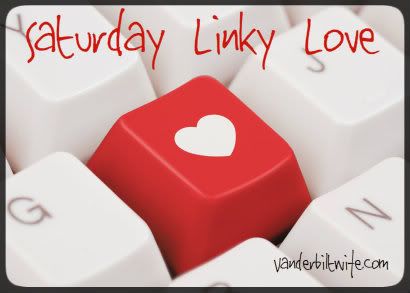 I'm pretty excited that my niece, known out there in the blogging world as Vanderbilt Wife, is the new moderator of a Saturday link-up. I'm proud of her and of the success she has had as a writer, so I'll be supporting her efforts on Saturdays.
If you're unfamiliar with the concept, my goal is to connect you with some bloggers and writers that you might have missed, and will share stories that I think are worth reading.
As always, I welcome your feedback. Who do you think we should have read this week?