Historical fiction or historical romance? Which is it?
Portrait of an Unknown Woman: A Novel
is set in Tudor England, with Sir Thomas More at its center. The story line, which has a number of subplots, is based on Hans Holbein's visit to the Chelsea home of More and his family to paint a family portrait. The author, Vanora Bennett, has used Holbein's 1527 portrait as a jumping off point for her intriguing tale of religious wars, political intrigue, and family secrets.
The narrator of Portrait of an Unknown Woman: A Novel
is Meg Giggs, the real-life adopted daughter of Thomas More. She is a typical 21st century heroine, and is smart, well-read, and well-loved despite her behavior which is out of synch with her times. Still, the reader is engaged and cheerfully fights her battles along with her. In the portrait, Meg is the woman on the left — the "plain Jane" of this Renaissance family. As a historical romance, this book has lots of disclosures about the love lives of its characters that are likely to keep you guessing.
As historical fiction, Bennett has deftly woven together the intersecting lives of a number of famous names in Renaissance history, including Martin Luther, Erasmus, Anne Boleyn, Thomas Cromwell, and of course Thomas More's family and their relationships with Hans Holbein and Henry VIII. Her attention to historical and court detail is beautifully researched, even if the facts are sometimes well- embroidered. She also has a clear understanding of Holbein's painting techniques and the subtle details about his artistic messages are very interesting and made me want to study these works of art again.
It's definitely historical fiction if you are a member of the Richard III Society. I'm not going to go any farther than that; those who love reading about this time period and the fate of the Plantagenet princes will either love or hate this book.
This is a book for the Tudor historical fiction lovers among you, and it's important that you know who the players are in this sadly tangled web of lust in all of its incarnations.  It starts a little slowly, and if you are not familiar with the painting, I suggest doing a little research about Holbein before you begin. Also, part of the poignancy of the book is that it is assumed that the reader knows what is going to happen to Sir Thomas More before you start and the dramatic irony is important to the telling of More's story.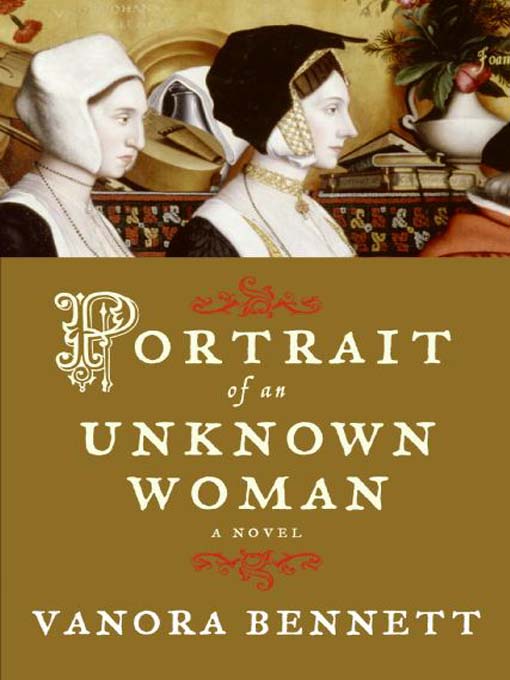 All in all, Portrait of an Unknown Woman is a good book for a lovely day on the couch or on audiobook in your car, as I did. Have fun with this one; I promise it will get your brain working!
This post contains Amazon Affiliate links, but I wouldn't tell you to buy or read something if I didn't believe in it. I'm just keeping it real.